Information about conducting research in Denendeh is included in Dehcho First Nations' Traditional Knowledge Protocol.
The purpose of the Traditional Knowledge Protocol is to provide guidelines that can assist Dehcho communities in negotiating Terms and Conditions for the use of Traditional Knowledge in external research studies and industrial development. Once the general principles of a Protocol have been agreed upon, Dehcho First Nations communities can work towards drafting a Consent Form and a Research Agreement template. A Research Agreement template may assist communities in negotiating the Specific Terms and Conditions for external projects that involve Traditional Knowledge.
Research Opportunities
Dr. Alex Latta and Dr. Miguel Sioui are seeking (2) students at the master's and PhD level for their SSHRC-funded project: "Advancing Indigenous Environmental Stewardship."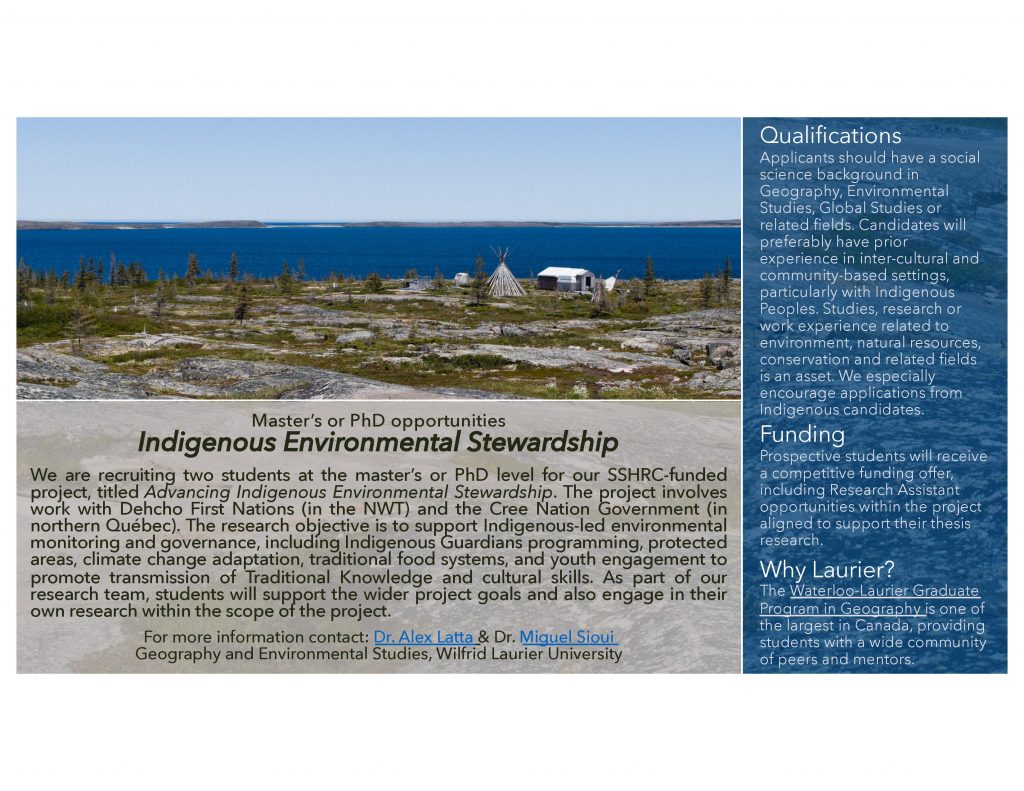 Dr. Oliver Sonnentag (University of Montreal) and Dr. William Quinton (Cold Regions Research Centre) are seeking (2) Research Technicians for training and employment based in the Dehcho. This opportunity is sponsored by the The Future Skills Centre to hire and train individuals in the Dehcho interested in being part of an international research effort to measure and record greenhouse gas fluxes. This opportunity is open to Dehcho community members with an interest in environmental science and technology (e.g. senior high school students, recent graduates, etc.). Training is provided.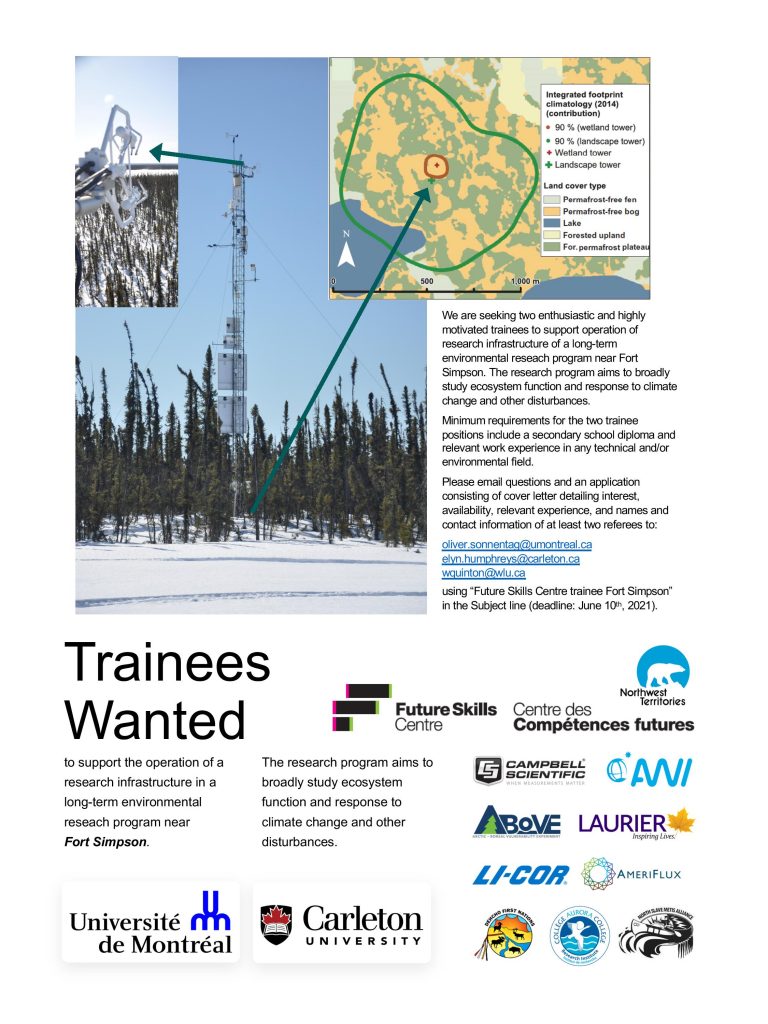 Dehcho Collaborative on Permafrost
Research is ongoing in the region. The Dehcho Collaborative on Permafrost is a coalition between Scotty Creek Research Centre and the Dehcho First Nations. The partnership intends to study and evaluate the impacts of permafrost thaw in the Dehcho region. DCOP research helps increase the resilience and adaptability of Dehcho people by increasing the predictability of climate change impacts in the Dehcho.
Continue Reading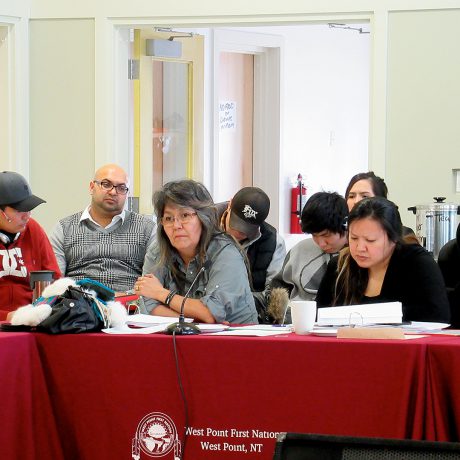 Dehcho First Nations acts as a regional representative on a wide range of territorial committees to ensure Dehcho perspectives and […]
Visit Page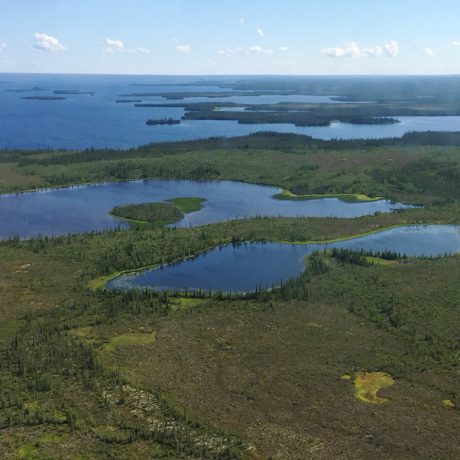 Dehcho First Nations strives to ensure regional positions are communicated during the review process for applications for Land Use Permits and […]
Visit Page