Mentor-Apprentice Program (MAP) 2019-2020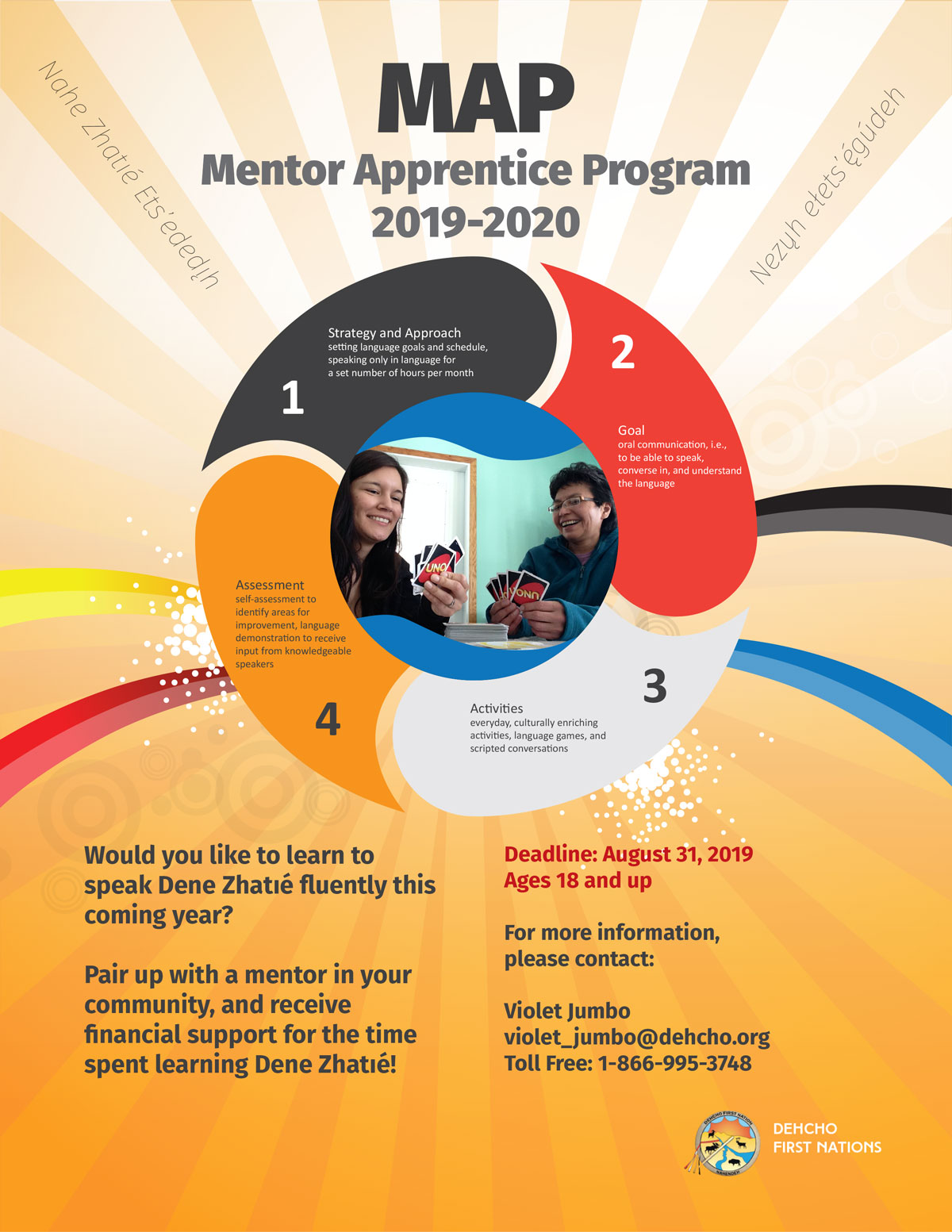 The goal of the Mentor-Apprentice Program (MAP) is to facilitate the development of new fluent Dehcho speakers where fluent speakers (mentors) are partnered with committed learners (apprentices) in an immersion environment in a home or on the land.
This will be a one-on-one language immersion program. The mentor and apprentice will spend at least 10 or more hours per week together doing everyday activities speaking Dene zhatié at all times. It is anticipated that the learners will become more fluent in Dene zhatié.
Both mentor and apprentice will receive an hourly stipend (up to 100 hours) for their efforts.
MAP (Application Package 2019-2020)
Please read the attached WORD document for more info.