All Ages, All Voices! Podcast Logo Contest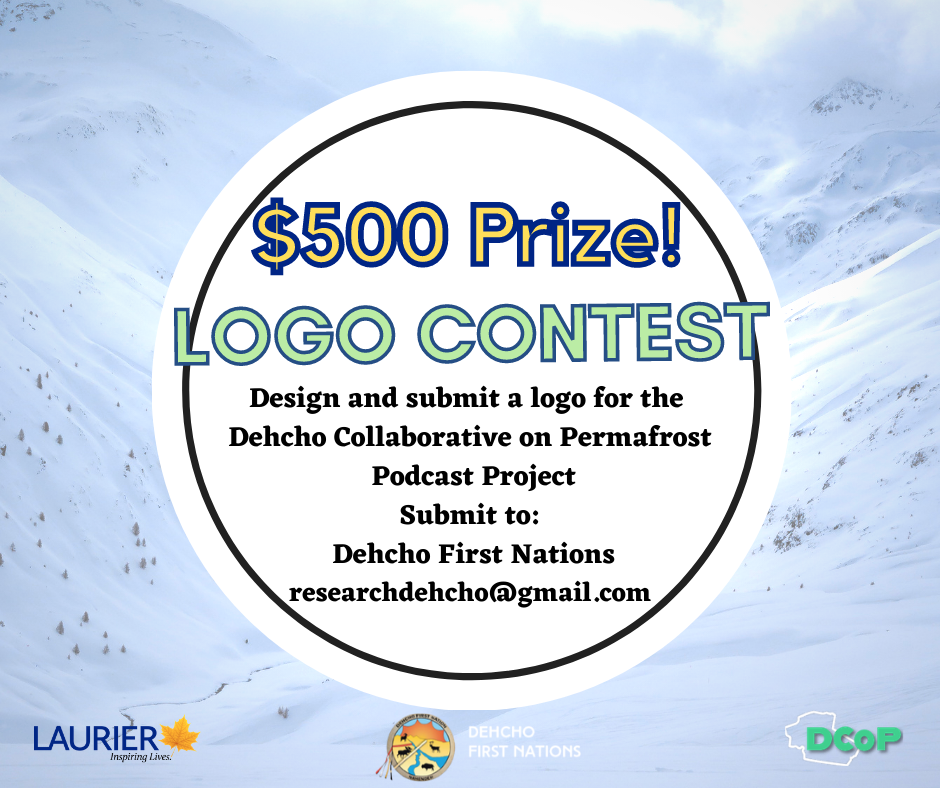 Dehcho First Nations is receiving submissions for the All Ages, All Voices Podcast. This project is sponsored by Wilfrid Laurier University (WLU) and the Dehcho Collaborative on Permafrost (DCOP).
All Ages, All Voices! Podcast
Overview
All Ages, All Voices! Is a podcast designed for Dehcho Dene by Dehcho Dene. We discuss climate change and ways to mitigate its effects for the future of Denendeh. Our ultimate goal is to help inform Dehcho members about how climate change affects our relationship with the land and bring everyone into a common understanding of where we belong in relation to the changing climate. We plan on discussing a wide net of topics including current research in the region and current events in the best of climate change adaptation and mitigation strategies applicable to the Dehcho region.
LOGO CONTEST – SHORT RULES
Hello!
This logo contest is based on skill – not luck! We are looking for the design which best represents All Ages, All Voices! a podcast about climate change in the Dehcho.
This opportunity is proudly presented by Dehcho First Nations, Wilfrid Laurier and the Dehcho Collaborative on Permafrost.
All Ages, All Voices!
Azhǫ Gots'ęndeh
Dánét'ée Goghae Azhǫ!
Please, help us get the word out! We want someone from the Dehcho to design and submit a logo for the All Ages, All Voices! Podcast Project today! The winning design will one which reflects these core principles:
Dene Ahtı́ht'e
This means the ongoing relationship between Dene and the Land as expressed through the Dene way of life. (Language, customs, traditions, historical experiences, spiritual practices, and laws)
Dene Industriousness
The Dene will always find a way to adapt, including to the changes that climate change will bring.
Forward Thinking
All Ages, All Voices represents a collective voice against climate change. Tradition and innovation are equally important in the 21stcentury.
This contest will run until March 15, 2021. No purchase or entry fee required.
If you are looking for more information, please email researchdehcho@gmail.com. You can view the long rules to the contest  below.