2022 Dehcho Youth Climate Action Conference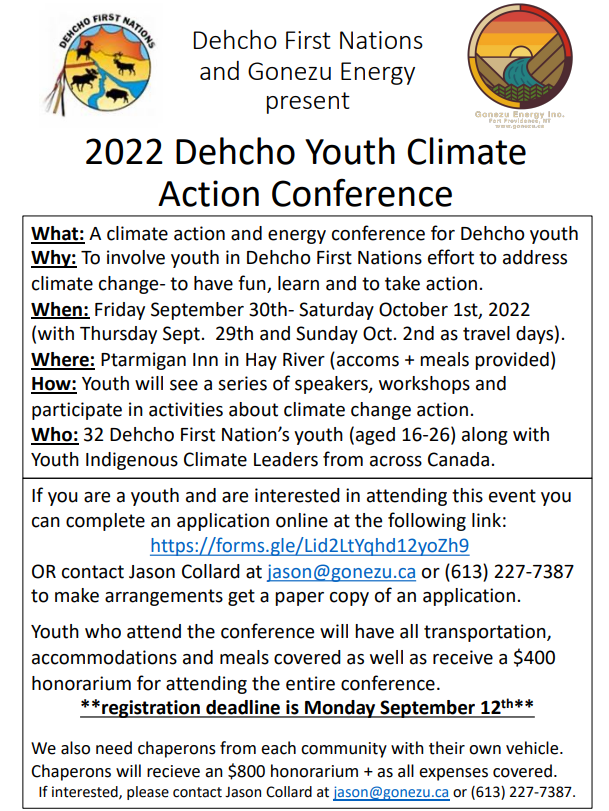 Calling all Dehcho youth, ages 16-26!
Dehcho First Nations and Gonezu Energy Ltd is looking to hear from youth from across the Dehcho on Climate Change. This Conference aims to be fun, educational and inspire our youth to help take action.
When: Friday September 30th- Saturday October 1st, 2022
Where: Ptarmigan Inn in Hay River (accommodations+ meals provided)
Who: 32 Dehcho First Nation's youth (aged 16-26) along with
Youth Indigenous Climate Leaders from across Canada.
**Registration deadline is Monday September 12th**
If you are a youth and are interested in attending this event you
can apply here:
https://forms.gle/Lid2LtYqhd12yoZh9
OR contact Jason Collard for more information: jason@gonezu.ca or (613) 227-7387
Youth who attend also receive a $400 honorarium for attending the entire conference.