2020 Yundaa Gogha Canoe Program
Event Overview
Event Date
June 5-25th, 2020
Venue
Example
Example Address
Contact Info
Kristen Tarance at 867-695-2355
kristen_tanche@dehcho.org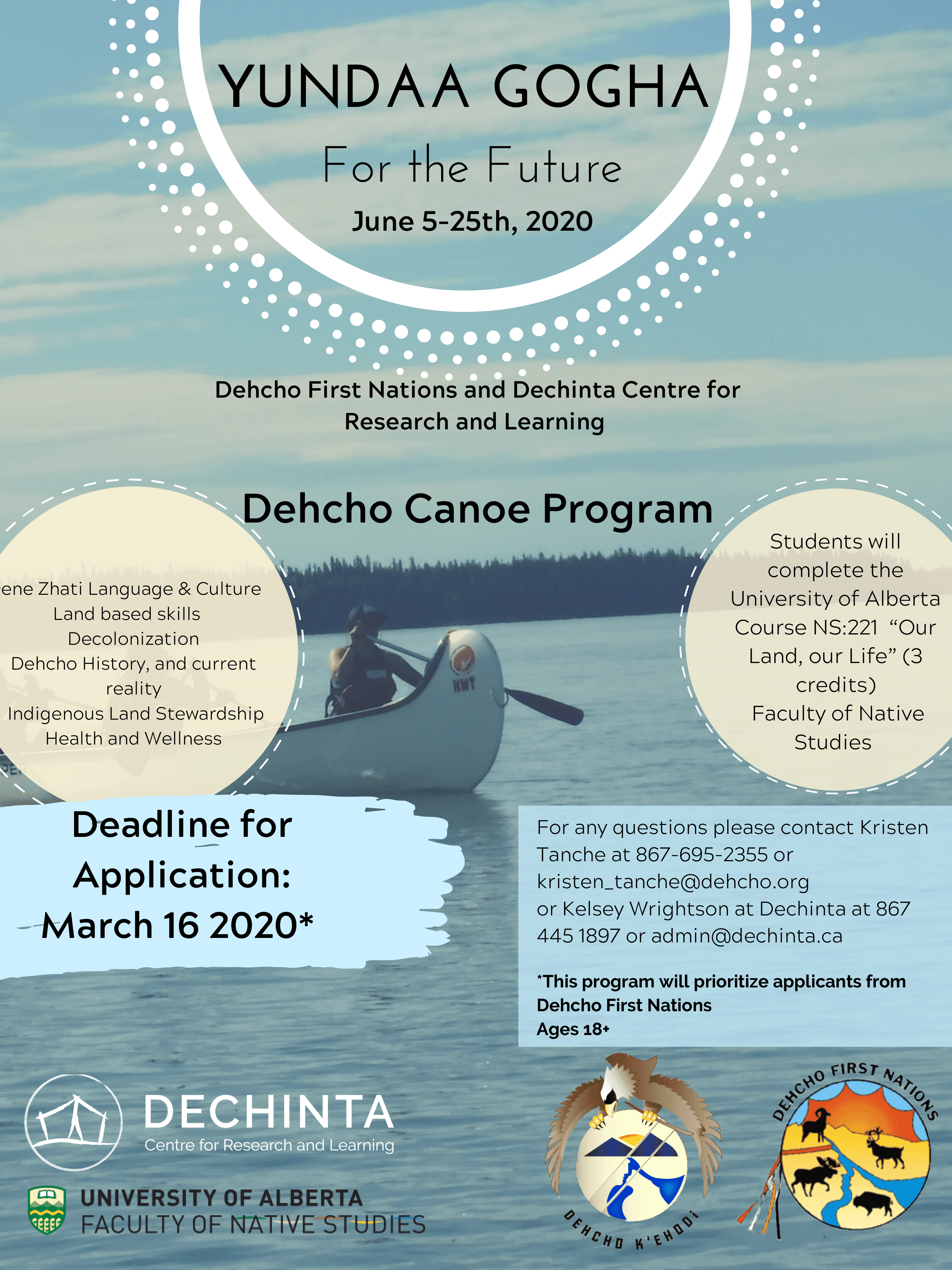 Dates: June 5-25th, 2020
Background:
The Yundaa Gogha canoe semester is jointly offered by Dehcho First Nations and Dechinta. Participants will receive post-secondary education credits in the course "Our Land,
our Life" offered by the University of Alberta.
This course is taught through being on the land and enhances participant leadership skills through the following focus areas:
1. Dene Zhati Language & Culture
2. Land based skills
3. Decolonization
4. Dehcho History, and current reality
5. Indigenous Land Stewardship
6. Health and Wellness
Deadline:
Fill out the application provided by Dehcho First Nations or Dechinta (www.dechinta.ca)
and submit by March 16, 2020. Participants must be aged 18+.
Mahsi cho.